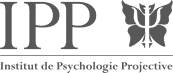 The Institute of Projective Psychology (IPP) lanserer en serie kasusdiskusjoner på Zoom. Begrenset antall deltakere!
Faculty:
James Kleiger, Psy.D, Private Practice, Bethesda, MD, USA
Odile Husain, Ph.D, Private Practice and IPP, Montreal, Qc, Canada
Dates:
Three Thursdays: 11th February, 10th June, 28th October 2021.
Schedule:
Participants from different parts of the world can participate simultaneously: 7am to 10am (Pacific), 10am to 1pm (Eastern), 11am to 2pm (South America), 4pm to 7pm (Europe).
Duration:
The three meetings will last 3 hours each, with a 15 minute break. The case analysis will include two periods of work in the large group and one period of small group discussion, using the break out room feature of Zoom. The sessions are run in English.
Requirements:
The Case Consultation series require familiarity with projective tests including the Rorschach test (including R-PAS or CS coding, thematic content and sequence analysis). Participants are asked to sign up for the series, i.e. for all three sessions.
Three presenters are needed for the year. Case material will be provided no later than 2 weeks before a session. The material requested includes a brief presentation of the case, the Rorschach and TAT. Other personality inventory or cognitive testing results can be added, if the presenter deems them necessary.
Fees:
Early bird registration before December 15th, 2020: 195 USD
After December 15th, 2020: 230 USD
Payment can be made via PayPal.com
Maximum capacity:
We are using the more congenial form of zoom meetings and are offering space for 18 registrations.